KEYNOTE SPEAKERS
Pieter Elbers
CEO, KLM Royal Dutch Airlines (KLM)
After obtaining his engineering title, Pieter Elbers started his career with KLM Royal Dutch Airlines in 1992 as Manager Aircraft loading. This was followed by several managerial positions in the Netherlands, Japan, Greece and Italy before he took up office as COO in the managing board of KLM.  Pieter Elbers took up office as the Chief Executive Officer of the KLM Royal Dutch Airlines managing board in 2014 and he is since then, together with his Executive team, leading KLM and its 33,000 employees through an intensive transformation.  In 2017 this has resulted in a record turnover of more than € 10 billion and a profit sharing by the KLM employees of € 170 million
About KLM Royal Dutch Airlines:  KLM Royal Dutch Airlines is the flag carrier airline of the Netherlands and third largest private employer in the Netherlands. KLM is headquartered in Amstelveen, with its hub at nearby Amsterdam Airport Schiphol. It is part of the Air France–KLM group, and a member of the SkyTeam airline alliance. Founded in 1919, KLM is the oldest airline in the world still operating under its original name. KLM operates scheduled passenger and cargo services to 165 destinations worldwide. Corporate Social Responsibility (CSR) is an intrinsic part of KLM's strategy and business operations. Air France-KLM has been ranked the most sustainable airline worldwide according to the Dow Jones Sustainability Index, the leading international index for measuring sustainability, for 12 years in a row.
More information: www.klm.com
Marco van Zijverden
CEO, Dutch Flower Group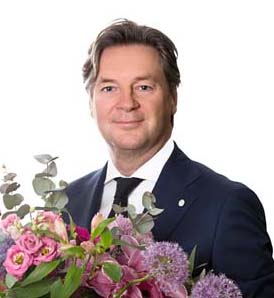 Marco van Zijverden joined his family flower export company OZ Group in 1985 after completing his studies at Nyenrode Business University and Erasmus University in Rotterdam. He started as Managing Director of OZ Group in 1993. He then co-founded Dutch Flower Group and became CEO when it was established on 1 January 1999, as a result of a merger between export companies OZ Group, belonging to the Van Zijverden family, and the Van Duijn Groep, belonging to the Van Duijn family.
About Dutch Flower Group: Dutch Flower Group, established in 1999, is a unique family of over 30 individual companies specialised in the international trade of fresh cut flowers, bouquets, plants and decorative foliage. Together, they supply all distribution channels worldwide; importing wholesalers (who supply florists) and retailers (including supermarket chains, department stores, petrol stations, DIY stores and garden centers). Total annual turnover of Dutch Flower Group amounts to € 1.475 billion (2017). Dutch Flower Group employs over 2,500 staff spread over 12 business locations around the world. It sources from 30 countries worldwide and supplies fresh flowers, mixed bouquets, plants & decorative foliage to over 60 countries.
More information: www.dfg.nl
Jonathan Ralling
International Commercial Director, Flamingo Horticulture Ltd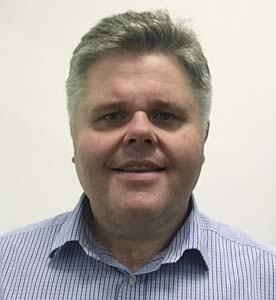 Jonathan Ralling is responsible for the commercial activities of the Kenyan and South African businesses for the Flamingo Group, having spent the last two and a half years based in Kenya.  During his time with the Flamingo Kenya business Jonathan has worked on a wide range of initiatives from market development through to operational strategy, logistics and policy.  Having spent 20 years in the Horticulture sector Jonathan's real passion is developing customer solutions that enable growth while supporting key strategic pillars of sustainability, supply chain efficiency, and innovation.

About Flamingo Horticulture Ltd: Flamingo Horticulture Ltd is a market-leading vertically integrated horticulture business that covers the farming, production, sales and marketing of flowers and fresh produce (vegetables and herbs). Flamingo Horticulture is a core supplier to most of the leading UK multiple retailers, as well as internationally to customers in Europe, South Africa, the Middle East, Japan and Australia, and is one of the world's largest producers and packers of Fairtrade roses and lilies. Flamingo Horticulture Ltd.'s supply chain model is balanced between its own large-scale professional farms operating in Kenya and South Africa, combined with long-term sourcing partnerships with a global network of vertically integrated third-party suppliers and out growers to offer customers the highest quality product range and consistent year-round supply.
More information: https://flamingo.net/
Micha Danziger
Chairman of the Board of Directors, Danziger Group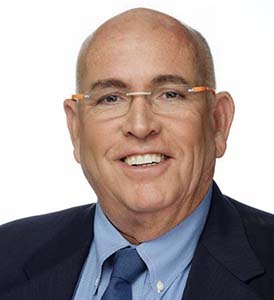 Owner and founder of the Danziger Group, Micha Danziger is from the second generation in the Danziger floriculture family business; the 3rdgeneration is today involved in the Danziger Group management team.  Micha Danziger has over 45 years of experience in the agriculture, floriculture and breeding industries.
About the Danziger Group:  Founded in 1953 in Israel, Danziger is today one of the world's most innovative floriculture companies and is engaged in the research, breeding, development, propagation, production, sale and marketing of varieties of cut flowers, annuals and perennials. Over 500 million cuttings of Danziger varieties are planted each year in more than 60 countries. Powered by one of the flower industry's largest R&D departments, and with cutting-edge propagation facilities and nurseries in Israel, Guatemala, Kenya, and Colombia, Danziger supplies elite quality vegetative material to around 1.000 customers in over 60 countries. Propagation materials are supplied in the form of cuttings, plants and in-vitro, via a highly efficient cold chain distribution network. Danziger has a strong global presence with offices & operations in Israel, USA, Guatemala, Kenya, Ecuador and Colombia.
More information: http://www.danzigeronline.com/
Hans van den Heuvel
Managing Director R&D, Dümmen Orange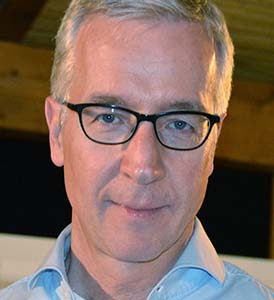 Passionate about accelerating breeding and product innovations, Hans van den Heuvel joined the Executive Board of Dümmen Orange in 2015 as Managing Director R&D. He leads the transition from conventional breeding to predictive plant breeding. After his PhD at Wageningen University (the Netherlands) and 10 years in academic research, he held R&D management positions in the vegetable seed business at De Ruiter Seeds, Monsanto and Limagrain. He has published over 40 papers in peer-reviewed journals and is inventor on and filed multiple plant trait & technology patents.

About Dümmen Orange:   Dümmen Orange is a worldwide leader in breeding and development of cut flowers, potted plants, bedding plants and perennials. By uniting the world's top breeders under one distinctive brand, Dümmen Orange blends traditional techniques and emerging technologies to provide the largest selection of superior flowers and plants on earth. The company employs more than 7.700 people worldwideand its total annual turnover reaches € 360 million euro. Globally accessible and locally embedded, Dümmen Orange has a strong network of production locations next to a large international marketing and sales network.
More information: https://www.dummenorange.com
WELCOME BY:
Richard Fox
President, Union Fleurs – International Flower Trade Association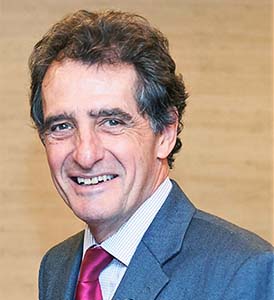 Richard Fox has been extensively involved in the international floriculture industry for the past 35 years through his corporate career at Flamingo Horticulture, where he currently holds the position of Sustainability Director. Throughout this period, he has played a leading role in the promotion of socially and environmentally sustainable business practises in Kenya and now at international level with FSI – the Floriculture Sustainability Initiative, where he serves on the Board on behalf of Union Fleurs and the international flower trade. He has chaired the Kenya Flower Council for 10 years and he has been serving on the Union Fleurs Board of Directors since 2008. He was elected President of Union Fleurs and SACAR (Secrétariat des Associations du Commerce Agricole Réunies) in 2018.
About Union Fleurs: Union Fleurs – International Flower Trade Association is the international umbrella organisation for national associations and companies active in the floricultural trade.  The general mission of Union Fleurs is to represent, promote and defend the worldwide interests of traders and wholesalers in cut flowers, cut foliage and pot plants. Union Fleurs was founded in 1959 in Brussels and has nowadays members in 20 countries worldwide (in Europe, Africa, Middle-East, South and North America, and Asia). Within its membership, Union Fleurs gathers over 3.000 companies worldwide. Members account for more than 80% of the total value of the worldwide trade of cut flowers and pot plants.
More information: www.unionfleurs.org
MODERATOR:
Simone van Trier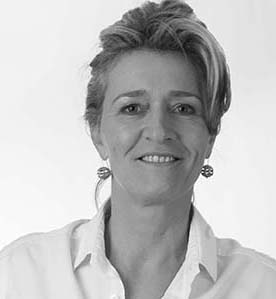 A multi-faceted and skilled moderator/facilitator/presenter, Simone van Trier's experience ranges from business meetings, conferences and television programmes to special concerts. Although she started presenting during her studies, these activities took a professional turn in 1997 when she became the news anchor for a regional television channel in the Netherlands. Her great ambitions of allowing people to communicate with each other openly, honestly and with respect for one another's opinions and background have not diminished. She is convinced that good communication is the key to every success. In addition to her work as a presenter, Simone van Trier is also a public speaking coach and presentation trainer.
More information: www.datspreekt.nl