Union Fleurs, the International Flower Trade Association, is pleased to announce Dennis van der Lubbe, Managing Director of the Flower Council of Holland, as a confirmed speaker at Floriforum on 5 November 2019.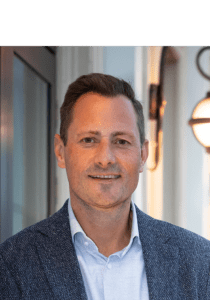 The Flower Council of Holland is an independent foundation funded by Dutch and foreign growers that are members of Royal FloraHolland and by trading companies that are Royal FloraHolland's customers. Its core focus is on keeping flowers and plants high on the agenda of European consumers, encouraging them not only to buy more flowers and plants but also to do it more regularly and with a higher spend.  The consumer campaigns of the Flower Council of Holland focus on four European countries (the Netherlands, Germany, France and the United Kingdom) and provide inspiration in the language of the country concerned, also taking into account local preferences and trends. Its most recent campaigns "We need more flowers" and " Thanks Plants!" have received  a high level of positive attention from consumers, prompting them to buy more flowers and plants, and have been nominated for several advertising awards in the Netherlands.
Dennis van der Lubbe joined the Flower Council of Holland as Managing Director in March 2018 and has led and shaped since then the delivery on the strategic framework to promote sales of flowers and plants throughout Europe. He brings to the position over 25 years of international marketing and commercial experience and an extensive track record on building brands and developing professional marketing teams. He has worked with well-known Fast-Moving Consumer Goods companies and world leading brands within diverse industries and across several European markets. He will contribute to the conversation with his insights on delivering impactful campaigns to keep flowers and plants at the top of European consumers' minds and in their shopping basket.
Don't miss out! Register now to Floriforum and join the conversation on "Customer Dynamics" on 5 November !
Floriforum 2019 is organised by Union Fleurs, the International Flower Trade Association.
DATE: Tuesday 5 November 2019 | TIME: 14h to 17h CET | VENUE: IFTF Auditorium in Expo Haarlemmermeer, 2151 SB Vijfhuizen, the Netherlands.
WHO CAN ATTEND?  
Floriforum is addressed to companies and organisations active in the international floriculture supply-chain.
A limited total number of seats is available in the Auditorium in Expo Haarlemmermeer.
Don't wait too long and book your ticket as early as possible and well ahead of 5 November!
Check out the dedicated website www.floriforum.com to register and for further details on the event.