The International Floriculture Forum is a joint initiative of the following partners.
Powered by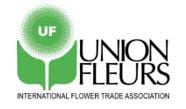 Union Fleurs – International Flower Trade Association is the international umbrella organisation for national associations and companies active in the floricultural trade.  The general mission of Union Fleurs is to represent, promote and defend the worldwide interests of traders and wholesalers in cut flowers, cut foliage and pot plants. Union Fleurs was founded in 1959 in Brussels and has nowadays members in 20 countries worldwide (in Europe, Africa, Middle-East, South and North America, and Asia). Within its membership, Union Fleurs gathers over 3.000 companies worldwide. Members account for more than 80% of the total value of the worldwide trade of cut flowers and pot plants.
Sponsor and Facilitator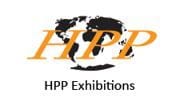 Established in 1984, HPP Exhibitions has already 34 years of experience in organizing trade exhibitions all over the world. It has organized more than 180 exhibitions in 35 countries.
HPP Exhibitions, with offices in Holland, Ecuador and Ethiopia, promotes companies active in the fields of Floriculture and Horticulture through international exhibitions all over the world. HPP Exhibitions business philosophy is centered on delivering business contacts and solutions that create added value for our customers.
Mediapartner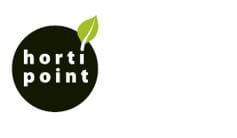 Hortipoint is market leader in professional information in the floriculture sector in the Netherlands.
In Hortipoint's portfolio Floribusiness is the international journal and website. It brings daily news, blogs and articles about the most important flower and potted plants producing countries in the world. At the International Floricultural Forum and the IFTF the Floribusiness magazine will be launched.The magazine is digitally distributed and appears once every two months. Two times a week Floribusiness sends a newsletter to more than 10.000 addresses worldwide. Floribusiness is powered by the Vakblad voor de Bloemisterij, a famous Dutch magazine on Dutch floriculture that already brings news and articles on floriculture for more than seventy years.